Staff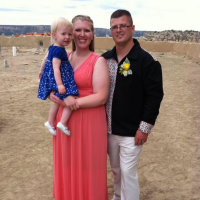 Kristin Beeman, Senior Pastor
Kristin grew up in Grantsville, Maryland. After graduating from Northern Garrett High School in 2004, she attended the University of Valley Forge, where she graduated in 2008 with a Bachelor's Degree in Youth Ministry. After graduation, she returned to the area and began working at Maryland Salem Children's Trust before being hired as the Youth Pastor at Cornerstone A/G in Boynton, PA, where she served for six years. In 2011 she married Matt Beeman. Matt and Kristin have a daughter named Olivia. Besides her family, Kristin loves coffee, music, singing, and playing the piano.
Kristin serves as a circle presbyter for the Potomac Ministry Network.
E-mail Kristin: pastor.kristin@3ag.org.
---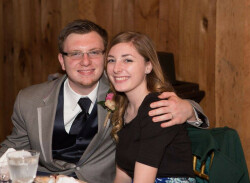 Hunter Flinchbaugh, Youth Pastor
Hunter was born into a military and grew up moving across the country. His family finally settled in Mineral County, West Virginia in 2009. He attended the University of Valley Forge and graduated in 2018 with a Bachelor's Degree in Youth and Family Studies. After graduation, he married his wife Hailey in May 2018 and they are expecting their first child in September 2020. In his free time, Hunter enjoys spending time with his family, playing video games, working on computers, and playing guitar.
Email Hunter:
---
Laura Taylor, Children's Ministry, and Administrative Assistant
Laura grew up in Cumberland, Maryland, and started attending Trinity in 1993 when she married her husband, Jack. They live in Frostburg with their two children, Eliza and John. She has been the Administrative Assistant at Trinity since April of 2004 and the Children's Director since 2006. Before that, she worked with the Royal Rangers and Sunday School. She enjoys time with family and teaching piano at her home.
E-mail Laura: