Staff
Rob Culler, Senior Pastor
A native of Cecil County, Maryland, Rob twice served as a Trinity staff member (1994-1998 & 2002-2011) before being elected pastor on May 15, 2011. A graduate of the University of Valley Forge, he and his wife Krista have five children: Zach, Jeremy, Geoffrey, Aimee, and Casey. He serves as a church leadership coach for the Potomac Ministry Network.
When he gets the chance, Rob enjoys fishing, playing tennis with his kids, geocaching, SCUBA diving, reading, and playing racquetball.
E-mail Rob:
---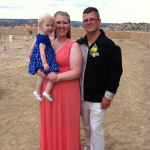 Kristin Beeman, Assistant Pastor
Kristin grew up in Grantsville, Maryland. After graduating from Northern Garrett High School in 2004, she attended the University of Valley Forge where she graduated in 2008 with a Bachelor's Degree in Youth Ministry. After graduation, she returned to the area and began working at Maryland Salem Children's Trust before being hired as the Youth Pastor at Cornerstone A/G in Boynton, PA where she served for 6 years. In 2011 she married Matt Beeman. Matt and Kristin have a daughter named Olivia. Besides her family, Kristin loves coffee, music, singing, and playing the piano.
E-mail Kristin: pastor.kristin@3ag.org.
---
Troy Gearhart, Executive Pastor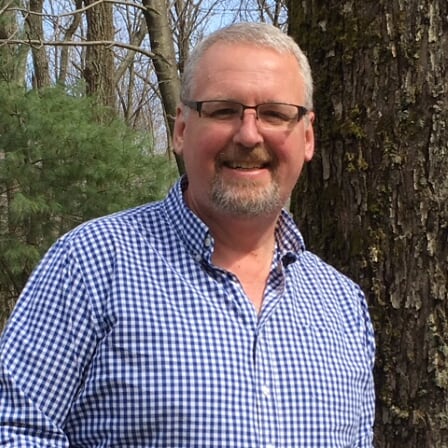 Troy served as Associate Pastor at Trinity from 2013-2015 before returning as Executive Pastor in 2016. As the Executive Pastor, Troy's ministry portfolio includes volunteer and staff development, organizational development and strategy, facilities management, and human resource management and development.
Troy graduated from the University of Valley Forge with a Bachelor's degree in Bible. He earned his Master's and Ph. D in Organizational Leadership from Regent University. Troy teaches management at the undergraduate and graduate levels at several universities. He also serves as a leadership coach for the Potomac Network.
Troy and his wife, Victoria, have been married for over 26 years and have twin daughters who are both married. In his spare time, Troy enjoys spending time with family, reading, running, walking, biking, and hiking. His dream is to one day hike the Appalachian Trail from Georgia to Maine.
Email Troy:
---
Laura Taylor, Children's Ministry, and Administrative Assistant
Laura grew up in Cumberland, Maryland, and started attending Trinity in 1993 when she married her husband, Jack. They live in Frostburg with their two children, Eliza and John. She has been Administrative Assistant at Trinity since April of 2004 and Children's Director since 2006. Before that, she worked with the Royal Rangers and Sunday School. She enjoys time with family and teaching piano at her home.
E-mail Laura: