Together We Grow Stronger
Ephesians 4:15-16
Back to Church
Week 3: Together We Grow Stronger ~ September 29, 2019
Good morning and welcome. Thanks for being here today as we continue our series and celebration of coming Back to Church. The theme we're exploring is Together, and we're drawing lessons from Paul's letter to the Ephesians.
Since we've made it to the third Sunday in the series, I think it's a good time for a pop quiz. Don't worry, I'm not quizzing you on the last two messages, I want to see if you know the answer to this question:
What is the largest organism in the world? You scientist-types know there is some disagreement about exactly how to measure and decide on the largest. However, many consider this to be the largest organism on earth.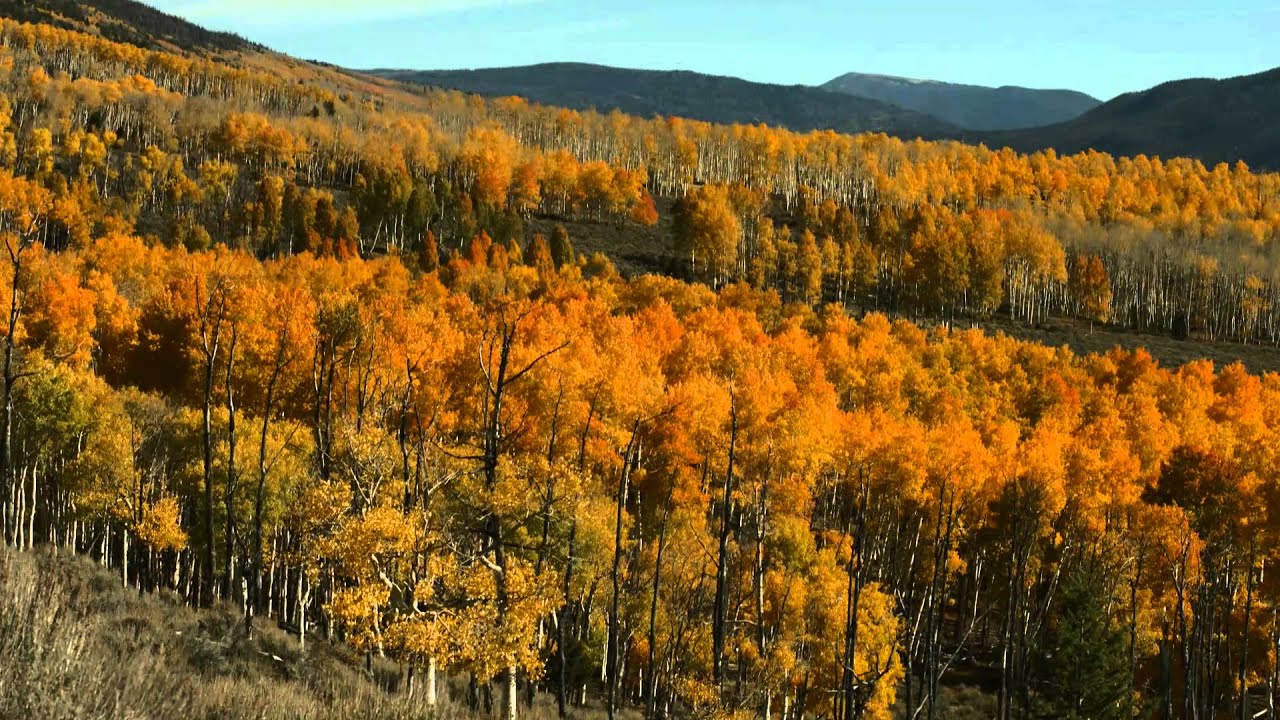 Located on the southwest bank of Fish Lake in Utah, this is Pando—the biggest grouping of Aspen trees ever identified. It covers approximately 106 acres, but there is a single root system for this entire forest. As you look at it, you can see what appear to be individual trees. But below the surface, they are all linked by their roots. The roots grow unseen, under the surface of the earth, but they keep the whole grove alive, together as one.
Today the survival of Pando is threatened, and people are working to ensure that it is protected and can continue to grow stronger. I show it to you today as a picture of how we, as believers, can be connected as one, and, even in the face of difficulties, work together to grow stronger.
If you weren't with us the last couple weeks for this Back to Church series, we have explored the ideas that (1) Together We Find Peace and (2) Together We Experience Love. Today we're going to look at how Together We Grow Stronger.
Since we're looking at passages from the Apostle Paul's letter to the church in Ephesus, Greece, let me remind you that the church faced challenges, not unlike the ones the church faces today. They were a group of people surrounded by competing religions and philosophies. They were a mix of people trying to understand how to live out their faith in Jesus.
In light of those challenges, Paul emphasized over and over again the importance of togetherness in understanding the good news of Jesus and how it impacts our lives and changes the world.
In the first half of the letter to the Ephesians, Paul primarily deals with God's plan throughout history—his plan to bring humans together with Himself.
Today, we come to the second half of Paul's letter. In this part, Paul writes about how the good news of Jesus should change our lives. We see this in Ephesians 4:1-3 – (NIV, p. 828) As a prisoner for the Lord, then, I urge you to live a life worthy of the calling you have received. Be completely humble and gentle; be patient, bearing with one another in love. Make every effort to keep the unity of the Spirit through the bond of peace.
These ideas are fleshed out in the rest of the letter.
---
Let's look at our text for today, Ephesians 4:15-16 (NLT) – Instead, we will speak the truth in love, growing in every way more and more like Christ, who is the head of his body, the church. He makes the whole body fit together perfectly. As each part does its own special work, it helps the other parts grow, so that the whole body is healthy and growing and full of love.
Have you ever visited or seen pictures of the headwaters of the major rivers in our nation? The Mississippi, the Colorado, or the Columbia, or maybe even the Potomac?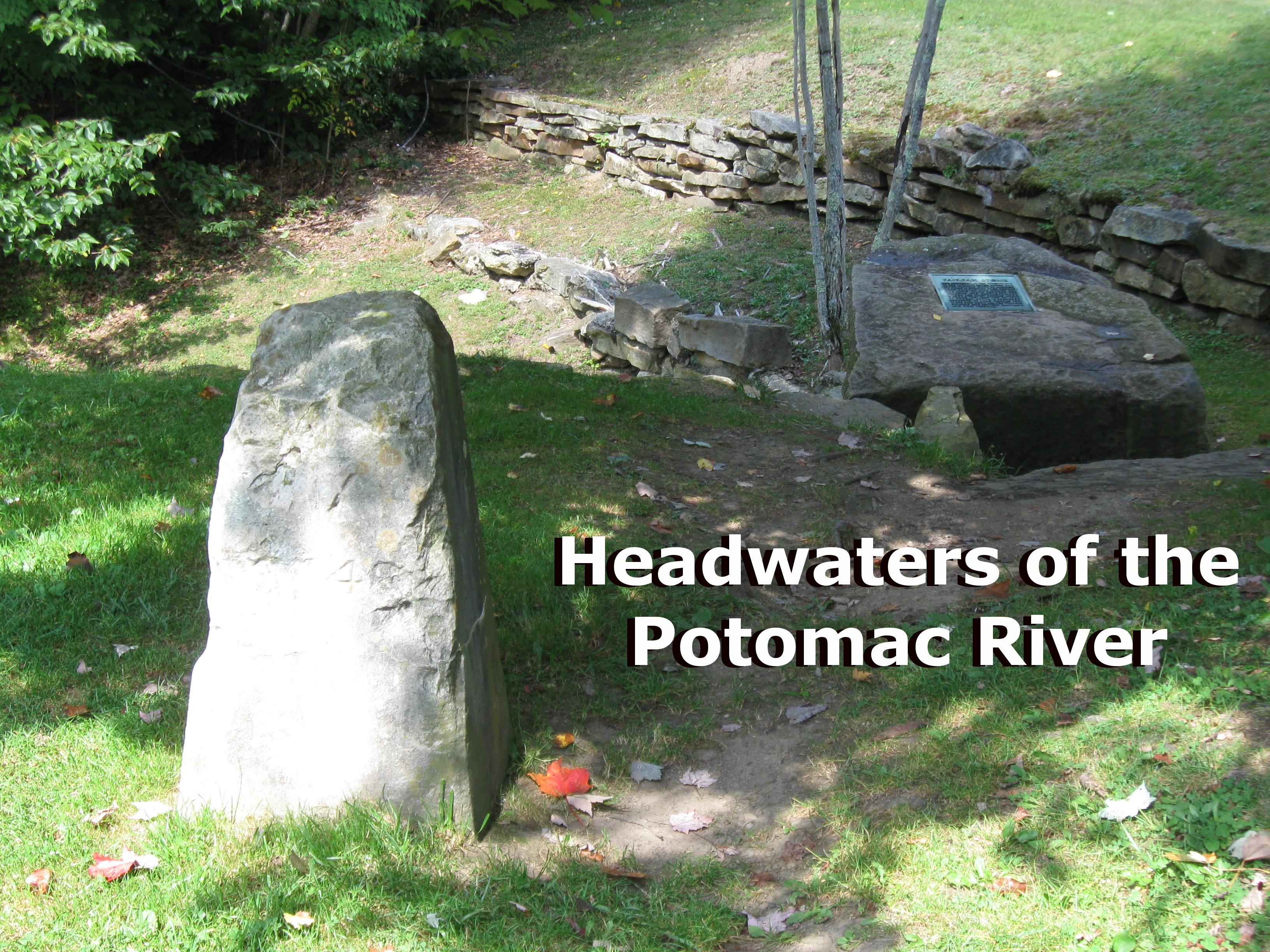 (Note that even though this is the headwater of the Potomac River, you don't see much, if any, water.)
When the largest and most powerful rivers start, they are small bodies of water (sometimes just a trickle) finding their way downhill to a place where the trickles become channels, the channels become streams, and eventually, the streams become rivers. They go from mere trickles of water to sometimes raging forces of nature that can carve out the likes of the Grand Canyon. How does this happen? Simple: the water comes together. The water itself is no different than when it started, but as the sources of water combine, the river gains strength. It's an idea most of us have heard before, strength in numbers.
From the beginning of time, human beings were created to live in relationship and community. In Genesis 1, we are told Adam was alone in the garden, and God saw that is was not good for him to be alone, so God created a companion for him, Eve.
Whether you are introverted or extroverted, we are created for relationship. Even though we are different, we are created to be together. Remember, the difference is not wrong or bad; it's just different! I've mentioned the last two weeks that unity is not the same as uniformity. Unity is different people using their unique talents and passions to connect and serve and experience and share God's love together as the church.
As we grow in relationship and community, we become stronger. It's not about gathering more people. Simply counting more heads and filling more seats is not the ultimate goal. It's about the strength that numbers in relationship and community bring. More people in relationship with Jesus and others means more influence, more creativity, more ability, more skill, more compassion, more love, more support, and more impact in the world around us.
The Old Testament book of Ecclesiastes gives a classic explanation of how we are stronger together: "Two are better than one because they have a good return for their labor: If either of them falls down, one can help the other up. But pity anyone who falls and has no one to help them up. Also, if two lie down together, they will keep warm. But how can one keep warm alone? Though one may be overpowered, two can defend themselves. A cord of three strands is not quickly broken" (Ecclesiastes 4:9-12, NIV).
Paul explained to the Ephesians that this process of finding strength together started with Christ and has been passed on to us: So Christ himself gave the apostles, the prophets, the evangelists, the pastors and teachers, to equip his people for works of service, so that the body of Christ may be built up until we all reach unity in the faith and in the knowledge of the Son of God and become mature, attaining to the whole measure of the fullness of Christ" (Ephesians 4:11-13).
Do you see the goals of this process? They contribute to the strength of the church. I'll give them to you now, and we'll come back to them near the end of the message.
Service
Unity (in faith and knowledge)
Maturity
I like the way Eugene Peterson paraphrases the opening of Ephesians 4:14 in The Message, No prolonged infancies among us, please. Growth—the realization of these goals—happens as we are together with people, not huddled in isolation from them.
Paul says that progress towards growth and maturity is revealed as we become one as a church, and he uses the imagery of the human body to illustrate oneness. The body is amazingly complex! Although it is made up of many different systems and parts with different purposes and functions, it is one unified whole. The systems and parts need all the other systems and parts so that the entire body can fully function as it should.
This idea of the body of Christ was a revolutionary concept to the new Christians in Ephesus. It's a revolutionary concept for many people today. Large swaths of our current cultural climate seem to thrive on the ideas that (1) freedom is found from looking within, (2) fulfillment means obeying your inner feelings…even if they contradict external reality, and (3) being human means creating your own identity.[1] This emphasis on individuality stands in stark contrast to Paul's writing to the Romans that we are many parts of one body, and we all belong to each other, (Romans 12:5, NLT).
We aren't two or just a few. We aren't instructed to act like one, or to be kinda, sorta, pretty much united. We are instructed to be one.
Our independent spirits sometimes can get the best of us. We don't want to belong to others. We want to do our own thing. But belonging is survival. If an eyeball decides to detach from the body, it's not good news for the eyeball or the body's need for clear vision. The same is true of the heart, an ear, or even a big toe. But when all the parts are working together as one, the body functions smoothly and properly. The truth is that we are better and stronger together than we are separate.
Together we can be a place of refuge, not a place of judgment. Together, we can be a place where honesty about our weaknesses is welcome. Together, we can be a place of service and kingdom work and a place of rest, worship, and healing.
This idea of being better and stronger together is why Christ-followers shouldn't just listen to sermons on tv, radio, or podcasts. They shouldn't just pray by themselves or sing worship songs in the shower. Don't get me wrong—those things are fine! But we also should be together, physically, mentally, emotionally, and regularly. Why? Because the body of Christ, the church, is not the sermon or the songs, or the prayers. The body of Christ, the church, is people. And people grow stronger and better together, not apart.
---
Now, let's spend a few minutes talking about change. Growing stronger means experiencing change. And even though change can be hard at times, it goes hand in hand with growth.
Neuroscience used to think that our thoughts shaped our actions. But research is increasingly seeing that actions can shape our thoughts. The more often we perform an action or behave a certain way, the more it gets physically wired into our brains. This neuroplasticity means that repeated actions can create new pathways in our brains and these pathways reinforce new, desired behaviors.
Why am I talking about neuroscience? Because it helps us understand that there is something we can do to change and grow. Most change does not happen overnight—it's often a slow process that takes a lot of work. While we would like to control all our thoughts and feelings, the only thing we can control is our actions. If we want to see growth in our body—the church—we must commit to working our muscles, forming the pathways in our brains, choosing to act in obedience to God despite the thoughts or feelings that often make us what to do something else instead. There are things we can do to see our church grow stronger.
---
I want to highlight three things we can do by jumping back to the goals Paul outlined in Ephesians 4—service, unity, and maturity. I'm going to ask some very direct questions to help us individually gauge how we may (or may not) be contributing to the overall strength and health of the church.
Am I serving my church?

If you don't normally attend Trinity, or you're new here, I'll give you a pass on this one.
If you're regular attender…especially if you're a member…and you're not serving, why?
Today, I'm asking us not to be just consumers, but to be contributors because we're better and stronger together when everyone is chipping in.


Am I contributing to the unity of my church?

Do I work to make it stronger with my words and actions?
Do I weaken it with my words and actions…especially things said and done behind people's backs?
Today, I'm asking all of us to protect the unity of this church with our words and actions. (words kill church)


Am I contributing to the maturity of my church?

Do I understand and accept that unity ≠ uniformity?
Do I understand that it must be God's way above all else, even if His way isn't my way?
Am I a team player or does my approach show that if you look hard enough, there really is an "I" in team? ("I" in team)

I know these are tough questions, but sometimes tough questions are needed to assess health and strength and put us on a path to nurturing both of those things. Let's all do our part so that together we are stronger!
---
[1] Akos Balogh, The Ancient Heresy Driving Modern Identity, The Gospel Coalition Australia, March 13, 2019, https://au.thegospelcoalition.org/article/ancient-heresy-driving-modern-identity/.
Series Information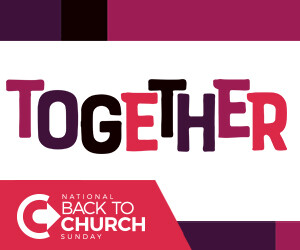 How does the idea of togetherness affect our lives and our impact in the world?